Overview of Sedation Dentistry
FOR DENTAL ANXIETY AND COMPLEX CASES
Sedation dentistry is useful for children with dental anxiety or an inability to tolerate dental treatment. Even though dental treatments are safe, sometimes small children are uneasy about the sounds and instruments used during their appointments. At Dakota Pediatric Dentistry, our goal is to provide safe, comfortable, pain-free treatment for your child.
If you think your child may benefit from sedation dentistry, discuss your child's options with one of our pediatric dentists. They will be happy to provide advice and information to help you make an informed decision about your child's dental treatment.
Our sedation dentistry options help your child:
Remain Calm
Stay Comfortable
Receive Treatment Safely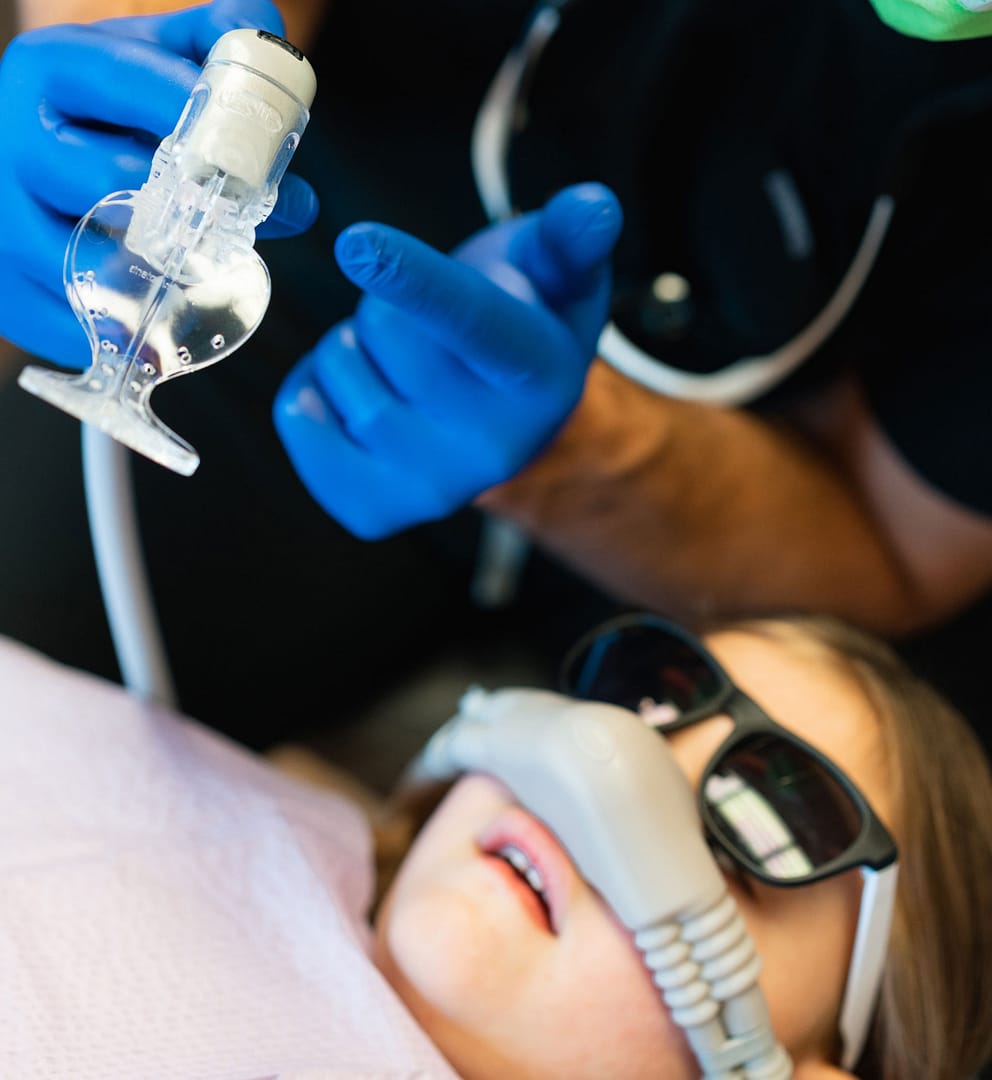 SAFE, COMFORTABLE CARE FOR YOUR CHILD
At our Fargo office, we provide three main types of sedation. First, we have nitrous oxide available. This is a colorless gas, sometimes described as "laughing gas". The nitrous oxide is administered through a small nosepiece. Your child breathes it in and remains awake but relaxed throughout their appointment. Children recover quickly once their treatment has been completed.
Intravenous (IV) sedation is also available at our Fargo office. This provides a greater level of sedation than nitrous oxide, making it ideal for more extensive treatments. Lastly, we can perform dental treatment in a hospital setting, which allows you to opt for a general anesthetic. General anesthesia is particularly useful for children who have special health care needs. Ask your child's Fargo dentist about all our sedation options. They will be able to offer advice about each of these procedures, what is involved, and what will best suit your child's dental treatment needs.
We offer a comprehensive range of dental services for infants, children, and adolescents at our Fargo office.
Orthodontic treatment is available, including aligners, braces, and retainers, as well as early intervention options.
Learn more about Orthodontics
A Variety of Payment Options for the Best Possible Dental Care
At Dakota Pediatric Dentistry, we'll work with you to maximize your insurance benefits. We estimate your out-of-pocket expenses and file claims with your insurance company to streamline the process.
We accept cash, checks, Visa, Mastercard, Discover, American Express, and CareCredit.
If you have any questions about payment options or insurance, please contact us.