Sedation Dentistry for Children
Many children suffer from dental-related anxiety and are unable to feel at ease during dental procedures. For some, it's the sound of the equipment that induces fear. For others, particularly young toddlers, they are just unable to tolerate treatment because they don't fully understand what's happening.
Sedation dentistry is a valuable tool in pediatric dentistry that can help your child to better tolerate necessary dental treatments. Sedation dentistry is safe, and there are various options available at Dakota Pediatric Dentistry. If you would like to discuss sedation dentistry options for your child, speak to one of our pediatric dentists.
Sedation dentistry can help your child:
Reduce Dental Anxiety
Obtain Necessary Treatment
Improve Comfort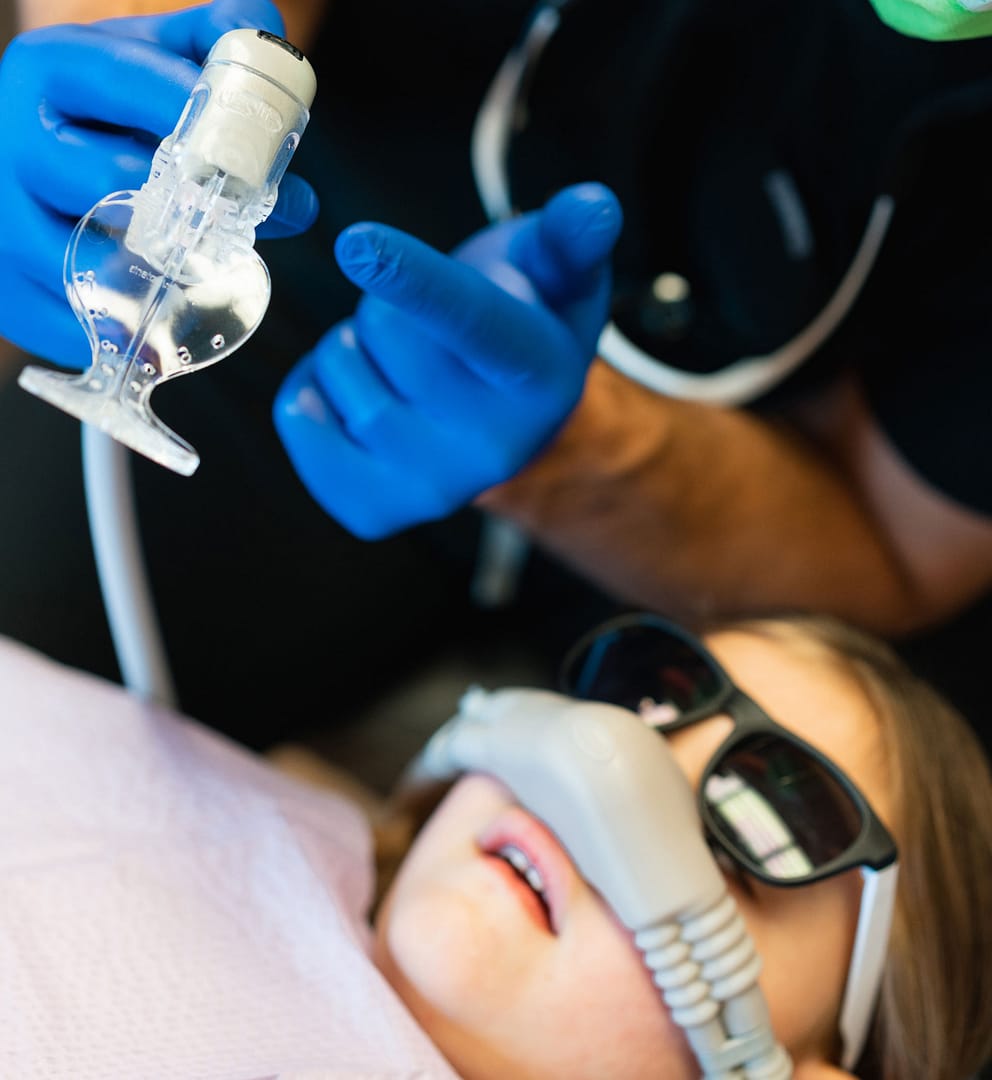 FOR YOUR CHILD'S COMFORT AND CARE
There are three main types of sedation available at our Grand Forks office. Nitrous oxide, or "laughing gas", is available in the treatment room. They will still be fully conscious throughout treatment. We also offer IV sedation when necessary. This is particularly useful for longer, more complex treatments.
Our Grand Forks team can also arrange in-hospital treatment so your child can receive a general anesthetic. This sedation option means your child will be unconscious throughout the entire procedure. The anesthesia will be administered by a certified registered nurse anesthetist (CRNA) or anesthesiologist. When sedation is recommended, our dentists will provide you with comprehensive information about each available option. The Dakota Pediatric Dentistry team is also always happy to answer any questions parents may have.
We provide a wide range of pediatric dental services at our Grand Forks office.
Orthodontic treatment is available, including aligners, braces, and retainers, as well as early intervention options.
Learn more about Orthodontics
A Variety of Payment Options for the Best Possible Dental Care
At Dakota Pediatric Dentistry, we'll work with you to maximize your insurance benefits. We estimate your out-of-pocket expenses and file claims with your insurance company to streamline the process.
We accept cash, checks, Visa, Mastercard, Discover, American Express, and CareCredit.
If you have any questions about payment options or insurance, please contact us.